We've been a little slow the past few weeks so this post is meant to bring us up to speed on what's happened of significance in the AMD world during our hiatus.
AMD's upcoming AM5 socket for their Zen 4-based CPUs will be switching to LGA (land grid array), following the style that Intel first prominently started using the Pentium 4. Previous AMD socket generations such as AM1 through AM4 have been using PGA (pin grid array) packaging for their CPUs.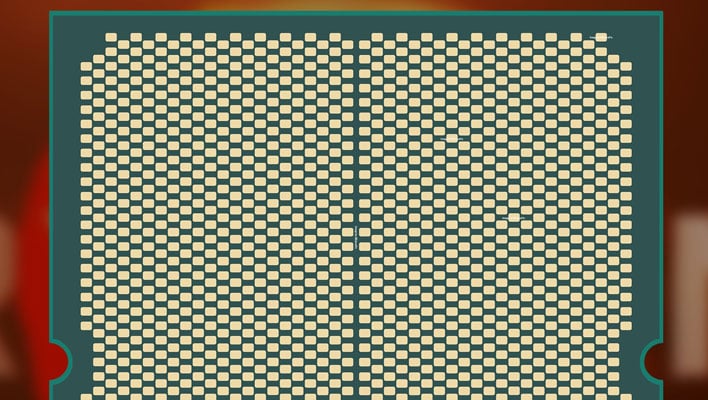 See AMD Zen 4 Raphael LGA-1718 Socket AM5 Compared To Alder Lake-S LGA-1700
AMD and Intel both have next-gen CPUs on the horizon that will each introduce a new land grid array socket.
hothardware.com
The main difference between PGA and LGA is where the pins reside – in a PGA package, the pins reside on the chip and the socket has a grid into which the pins are inserted to make contact between the chip package and the motherboard. In an LGA package, the pins reside on the motherboard, and the chip has "lands", flat areas of contact for each of the corresponding pins – in essence, reversing the roles of the two components.
Note that this is not the first time AMD has used LGA for packaging – other sockets by AMD featuring LGA include Socket F used by its Opteron server CPUs, socket SP3 used by Zen, Zen 2, and Zen 3-based Epyc servers, and Socket TR4 used by the first and second generation Threadrippers, among others.