From the unpunny department
AMD has declared that is is ready to starting making ARM-based chips. arm (the company)'s architecture is already widely prevalent and in fact dominates the mobile space, with nearly every single mobile phone, tablet, or other low-powered commodity device containing a CPU featuring some variation of the ARM instruction set. AMD in fact is already a licensee of ARM (the instruction set), making use of the technology on their CPUs via the Platform Security Processors that perform some security functions on chip.
The timing of AMD's announcement is made all the more interesting as nVidia, their main competitor in the GPU space, is in the midst of a messy acquisition that has met roadblocks in Europe regarding concerns about the importance of ARM in the aforementioned mobile space. arm (the company, this gets confusing) already freely licenses their technology widely to anyone who asks (of course they would), but if they are acquired by a chip designer such as nVidia, there are concerns that this may impact their attitude towards licensing to their competitors – such as AMD.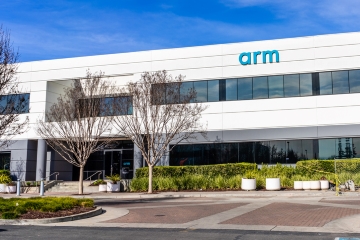 NVIDIA ARM deal now under EU investigation –and is unlikely to happen
What challenges has the deal faced, why is the EU now involved, and will the deal even happen?
www.electropages.com
We cannot dismiss the serendipity of AMD's interest growing as nVidia's acquisition wavers. AMD's not know for fighting dirty, but I think I approve of this level of slyness because it's unabashedly true but can also serve a dual-purpose in keeping arm independent.
x86 Champion AMD Is Ready To Make ARM Chips If Needed
AMD has been the de facto champion of the x86 industry ever since Intel stumbled with Skylake and has prevented significant market share deterioration to ARM (something Intel should be thankful for) by being in the right place at the right time. Its Zen-based processors are easily faster than Apple…
wccftech.com