Full Disclosure: This post contains affiliate links. AMDNow! receives a commission for purchases made through these links.
Notable miniPC maker MINISFORUM has made their upcoming and much-anticipated EliteMini X500 available for presale starting at $859.00 for the 16GB model with an early-bird discount of $100.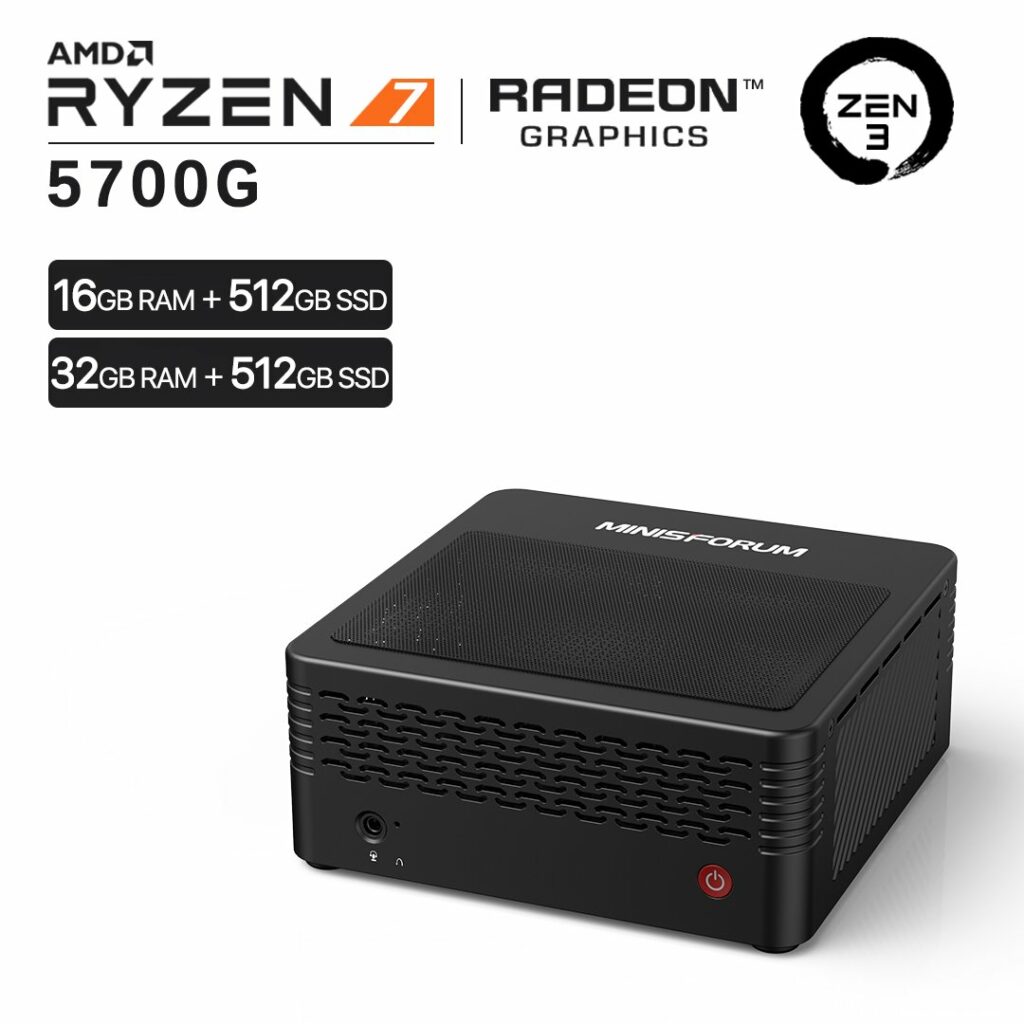 The fastest MiniPC offered by Minisforum yet, the X500 is powered by AMD's top-end desktop APU, the 8-core/16-thread Ryzen 7 5700G based on their Zen 3 architecture. It comes with a 512GB NVMe SSD and 16GB ($859.00), 32GB ($959.00), or 64GB ($1,069.00) of dual-channel 3200MHz DDR4 RAM.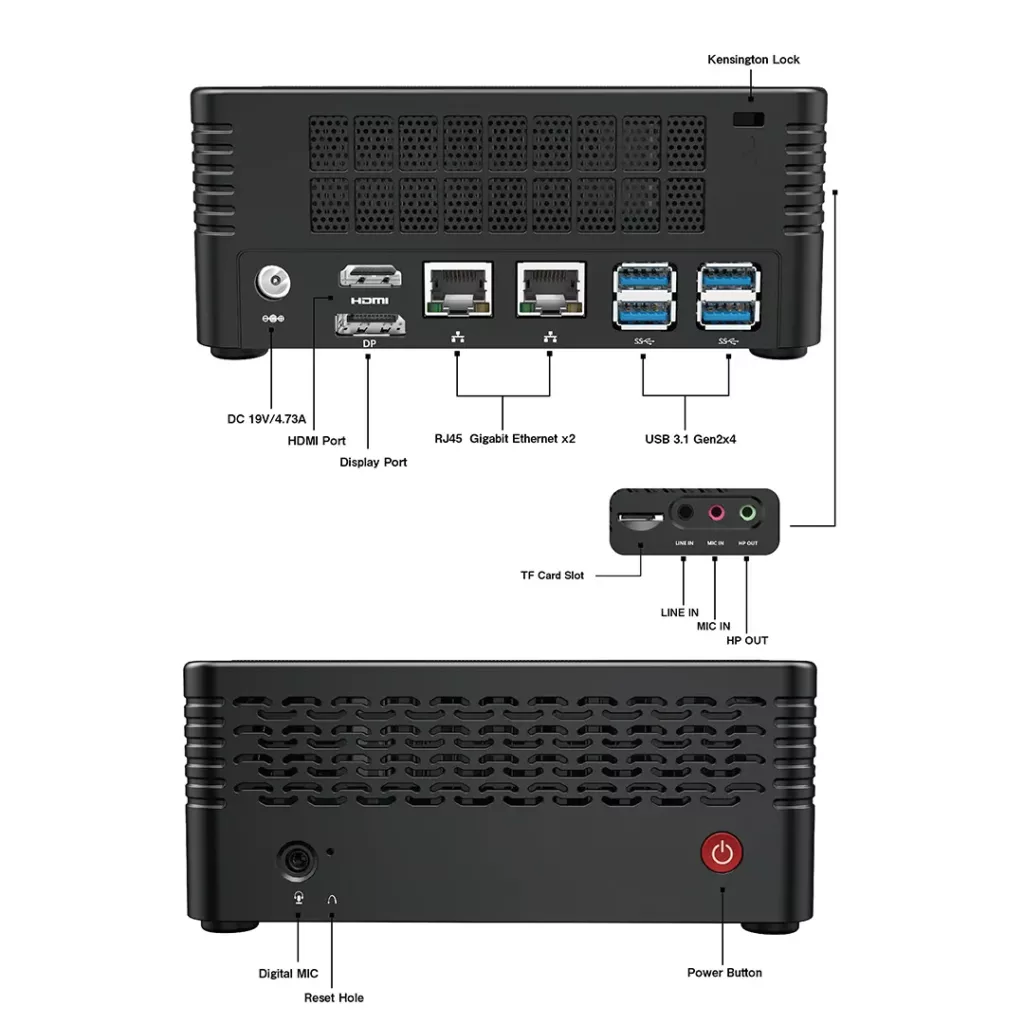 For I/O, the X500 is a real beast with 2 Gigabit Ethernet ports, full size HDMI AND DisplayPort graphics ports with support for simultaneous 4k60 video, as well as a whopping 4 USB 3.1 Gen2 ports on the back. On the side you'll find dedicated headphone, microphone, and line-in ports along with a TF memory card slot (MicroSD-compatible).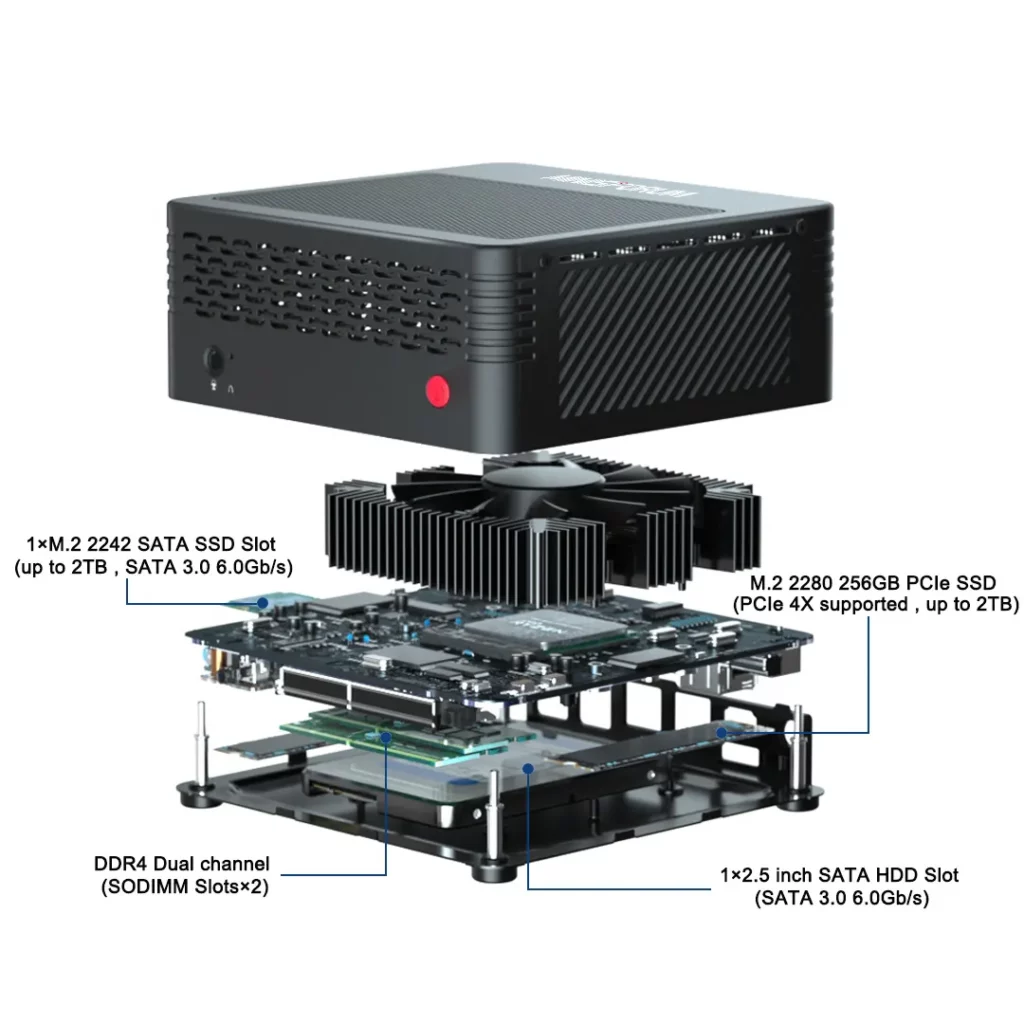 Internally, while the X500 comes with 512GB of NVMe storage in the default configuration, it has a second, SATA-only M.2 slot as well as space for yet another 2.5″ SATA drive, giving a total maximum of 3 internal drives. Wifi connectivity is provided by an Intel AX200 card supporting WIFI6 along with Bluetooth 5.1.
Available for preorder now, at this time the EliteMini X500 is expected to become available in October of 2021. We will update as we get more information.