Valve, a software company notable first for the legendary Half-Life series of games as well as several other franchises, later gaining dominance in the Desktop Gaming/App Store market with their Steam software delivery platform, has announced a new AMD APU-powered gaming console, the Steam Deck.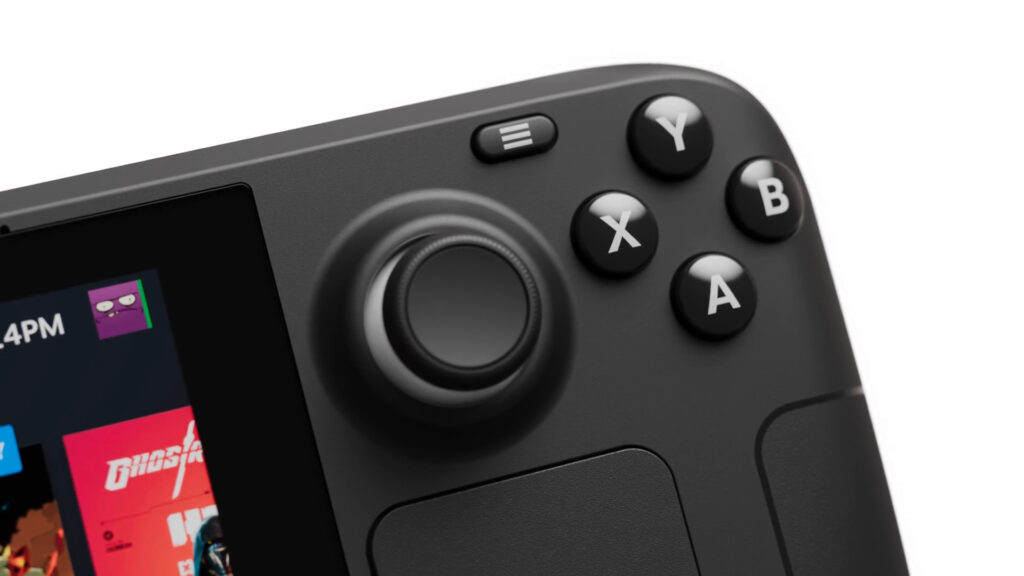 The Steam Deck is not Valve's first attempt at hardware, with previous attempts at gaming hardware not gaining much market share aside from their Index VR headset. This new product, however, seems to be Valve's best offering yet as the platform itself comes complete with respectable hardware thanks to the AMD APU, custom Arch Linux-based Steam OS 3, and, of course, access to a large portion of the Steam store's offerings thanks Proton, Valve's custom fork of Wine that Steam uses to enable games originally developed on Windows to run on Linux-based operating systems.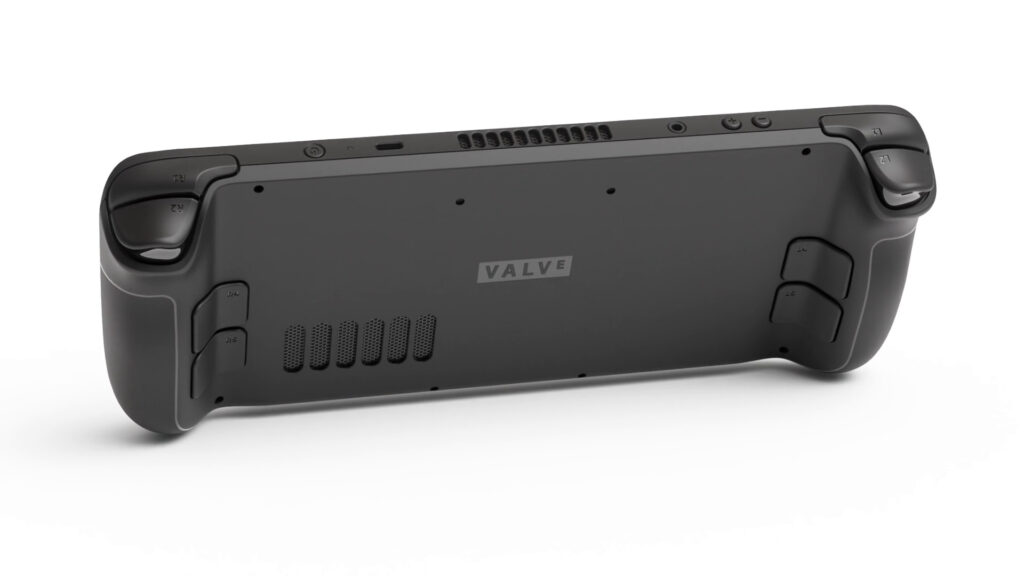 Specs for the new device range include a Zen 2 4-core, 8-thread APU with a 8 RDNA 2 CUs for graphics acceleration drawing anywhere from 4–15W of power. This is notable as there is yet to be a consumer APU with RDNA 2 available for direct purchase. Therefore, the APU powering the Steam Deck resembles the units powering the core of the PS5 and Xbox Series S/X. Onboard memory is 16 GB of dual-channel (phew!) LPDDR5 RAM at 5500 MT/s.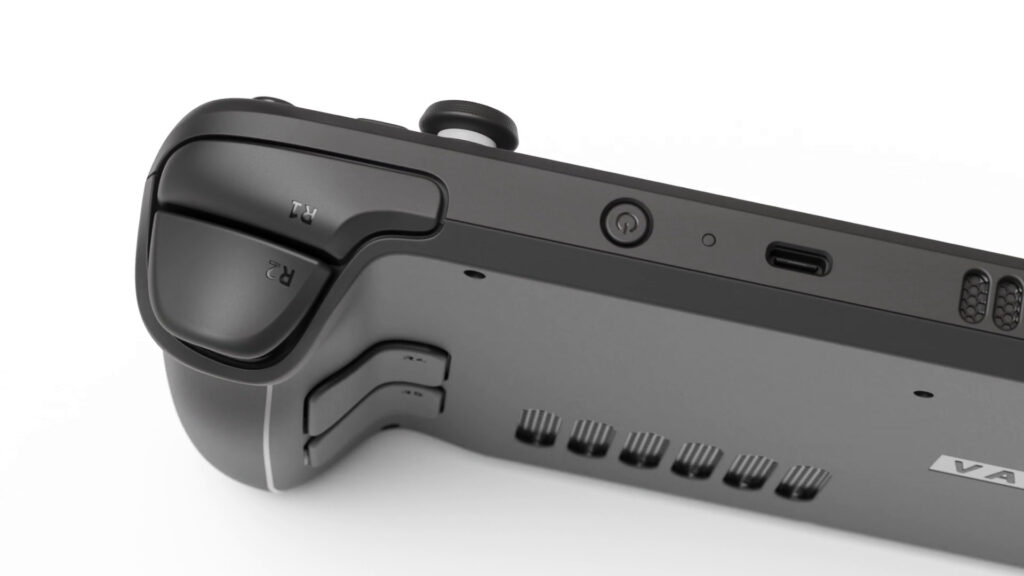 Storage for the console is the main area differentiating the three models being offered, with the lowest end having 64 GB of eMMC running at PCIe Gen 2 x1 speeds, while the other two have 256 GB and 512 GB of NVMe SSDs running at PCIe Gen 3 x4 speeds, the larger of the two being labeled a "high-speed" SSD. These storage amounts seem to be rather lower, but it does come with a high-speed (UHS-I) microSD card slot as well which can be used to expand storage further. It remains to be seen how effectively games can be loaded off of the external storage, so that will be something to keep an eye on, especially given that Steam libraries can grow to be quite large. Therefore, it seems that users should not expect to have their entire Steam libraries loaded at all times, but rather, only those most likely to (or perhaps, those that even can) be run on the console.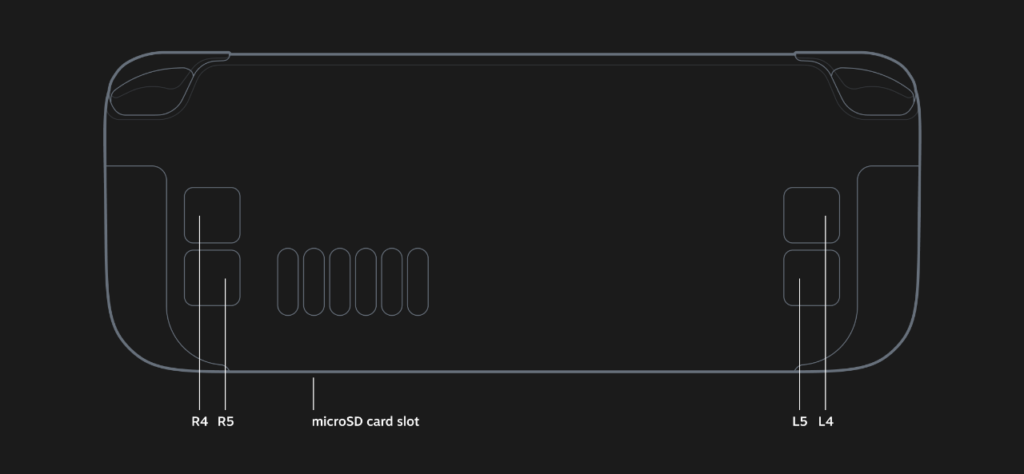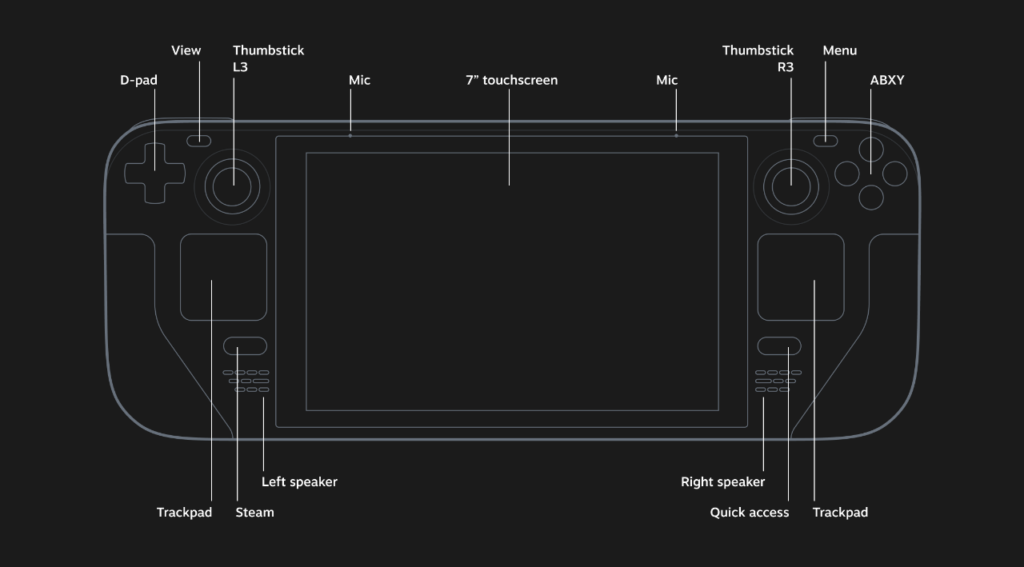 Steam Deck comes with a large amount of controls and inputs including traditional handheld console inputs (i.e., left-and-right analog triggers & bumpers, D-pad, A/B/X/Y buttons, and two full-size analog sticks with capacitive touch) but also features a 6-axis IMU gyro and even 2 touchpads.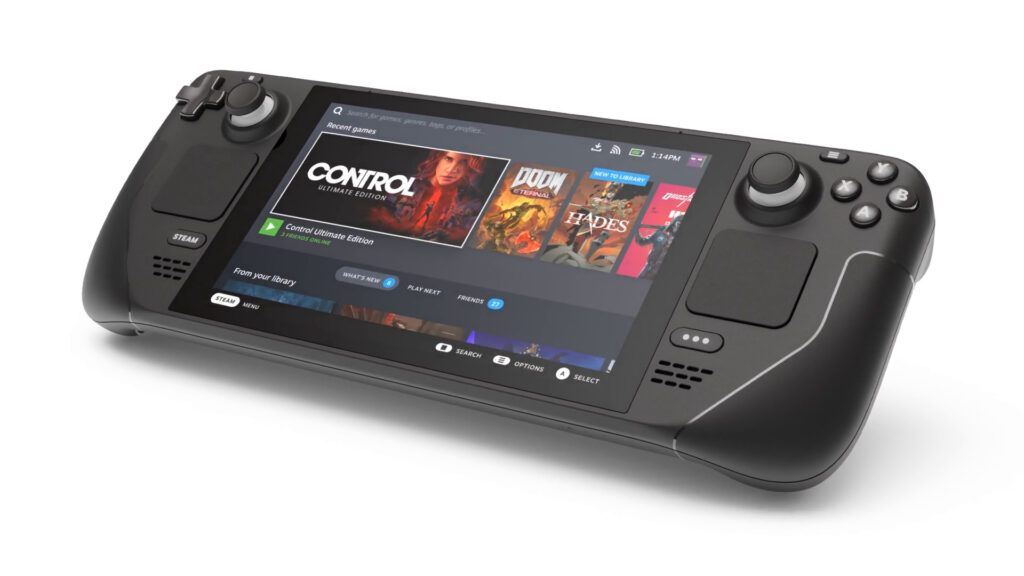 Visuals are handled by a 7″ 1280×800 touched-enabled IPS with a 60Hz refresh rate that reaches a typical 400 nits in brightness. Audio capabilities include both built-in speakers, dual microphones, as well as a 3.5mm headset jack and support for digital audio over the USB-C, either through Displayport audio or standard USB audio.
Wireless connectivity includes support for controllers, accessories, and audio over Bluetooth 5.0 and network connectivity over dual-band Wi-Fi card with 2×2 MIMO, IEEE 802.11 a/b/g/n/ac, and of course, 2.4 GHz and 5GHz frequency bands.
Power is delivered at up to 45W over USB Type-C PD3.0 and is sustained by a 40Whr battery that is expected to give anywhere from 2–8 hours of gameplay.
All-in-all, it seems like a really interesting product. Success no doubt depends on the willingness of Valve, as well as AMD, to provide support and to stick it out as the audience for handheld games, despite Steam OS's Linux origins, are likely not going to be very interested in firing-up Vim and playing around inside of /etc to fix glitches or get struggling games to run better. Nonetheless, it's great to see Valve partner with AMD to deliver what may be the most successful portable PC gaming console yet.
Stay tuned for further updates and additional news about the AMD-powered Valve Steam Deck.